It's that time of year once again and we couldn't be merrier! If there's one thing l'étoile loves, it's showing our friends and family how much we adore them. While this can be easily proven through thoughtfulness, kindness, hugs and kisses - we can't help but get giddy over the idea of the perfectly presented gift. Finding that special somethin' somethin' for your closest compadre is a satisfaction we revel in. Peruse our third annual holiday guide for not only spectacular gift ideas, but also homemade treasures, recipes, and even a few free music mixes to help your season sparkle!
Love, Peace, and Happy Holidays from l'étoile to ya'll!
xo-Kate, Beth, Angie, Lacey, Robyn, & Juleana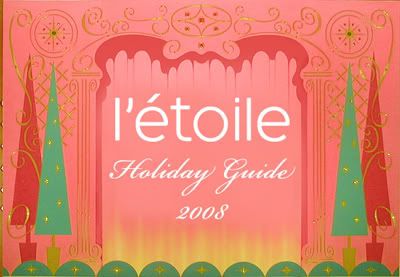 THE PERFECT GIFT
Lovemore
Founded in 2008 by holistic dynamos and soul sisters (and actual siblings) Andrea and Angela Crossman, Lovemore is as simple as it sounds. The sisters say, "Though we may forget sometimes, the truth of the matter is that we get to choose what we experience. How? By bringing the very thing that we want to every situation. Namely, love." This collection of high quality, eco-friendly wearable products emblazoned with this simple slogan are stylish, comfortable, and make perfect gifts for the lovers in your life. What's better? A portion of each and every sale goes toward organizations that embody the Lovemore mission.
CLICK THE IMAGE FOR THE LOVEMORE SITE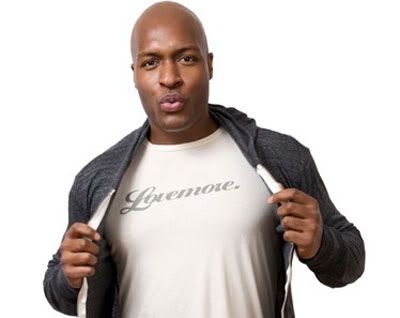 Rosa Snow
This Minnesota-based online store has everything for the lady snowboarder in your life. Whether she rides like a pro or is just preparing for her first season out, you'll find whatever she needs in this one-stop-shop. From goggles to tuning kits and stomp pads to snowboard wax, Rosa Snow has got you covered. And check out their great selection of outerwear and base layers. Their wide variety of trends and styles serves as a great reminder that keeping warm doesn't mean you have to look like the Michelin Man.
Special deal:
Enter promo code "letoile" to score FREE shipping from Rosa Snow!
CLICK THE IMAGE FOR THE ROSA SNOW SITE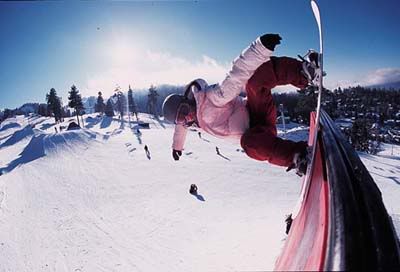 The Minnesota Opera
It doesn't get more sophisticated than a grand evening at the opera. Surprise the cultural connoisseur in your life with tickets to The Minnesota Opera's production of
Faust
. Performances run from January 24-February 1, but they're selling out fast. Interested in encouraging a friend's opera obsession but agog at ticket prices? Consider the gift of a pair of opera glasses instead. Available in a wide range of styles and prices on
ebay.com
and
operaglasses.com
, they're an unexpected gift with old world charm.
CLICK THE IMAGE FOR THE MN OPERA SITE
Space Camp
Trying to express how much you care to that special someone? Nothing says "I love you" better than a Space Camp reservation for Summer 2009. With flight simulators and the 1/6 Gravity Trainer, your loved one will experience how it feels to blast off into space and walk on the moon. At $499 for three day camp and $899 for six day camp, this isn't exactly a thrifty present. But really, who can put a price on gravity simulation?
The next best thing? The 1986 Space Camp movie, available
HERE
on Amazon.com.
CLICK THE IMAGE FOR THE SPACE CAMP SITE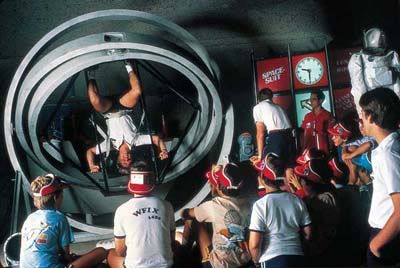 Rox Jewelry
The stunning designs of Miz Robyne Robinson have been delighting us for quite some time now. Her sparkly baubles and carefully crafted original designs are always on our wish list! This Christmas, give the gift of handmade, local jewelry a la Rox. From regal and bold natural stone pieces, to sweet and sophisticated tear drops earrings and delicate adornments, this jewelry line has a little something for that stylish friend of family member on your list. And Rox is not just for the ladies - a men's line is available as well!
CLICK THE IMAGE FOR THE ROX SITE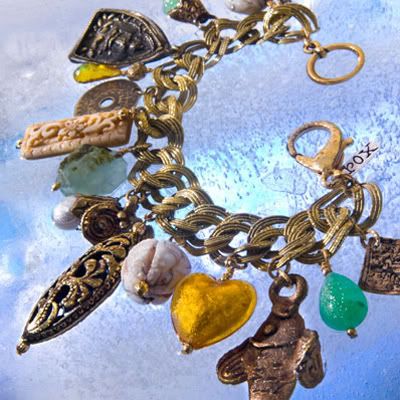 ROBOTlove
The darling of Twin Cities holiday gift guides this year, we can't help but give ROBOTlove a shout-out as well. Our absolute favorite little specialty boutique is choked full of designer gifts for the hip kid or adult on your holiday list! Pick up artist-created collectible toys, designer home decor, contemporary art books from all over the world, unique jewelry, clothing and more. We especially love the mound of mini-toys, key chains, pens, candy and other cute little items piled artfully in the center of the store - a one-stop-shop for perfectly priced stocking stuffers that will amaze and delight!
CLICK THE IMAGE FOR THE ROBOT LOVE SITE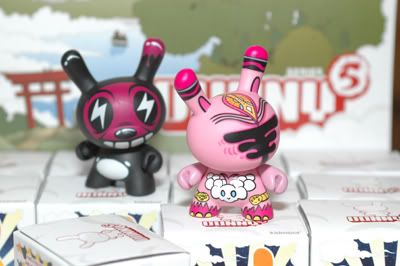 MNFashion Boutique
Attention fashion lovers! This is a limited-time opportunity to indulge your stylish sensibilities to the most decadent degree! This pop-up boutique, located in Gaviidae Common in downtown Minneapolis is crammed full of beautiful and unique items, made exclusively by Minnesota designers. The Rare Affections collection takes center stage, with special designs created by clothiers such as Anna Lee, Ivan Idland, Max Lorbach, Katherine Gerdes and more. Each design is a one of a kind, and the designer is available for free alterations to ensure your dress fits like a glove. The MNFashion Boutique also boasts loads of other holiday finery such as jewelry, hats, bags, and other clothing. An amazing place to find a gorgeous gift for the fashionista on your list, or to score a dazzling holiday frock for that swanky soiree you've been invited to. Buy local - it does your closet good! Open through January 10th.
CLICK THE IMAGE FOR THE MNFASHION SITE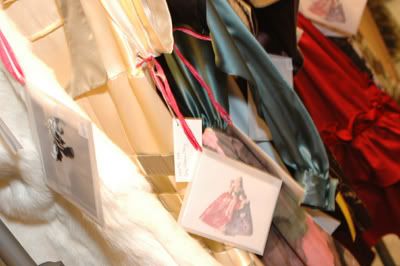 Walker Gift Shop
It's no secret that the Walker Gift Shop features some of the best hard-to-find gifts in the cities. Whether you're looking to drop some serious cash on an Alessi serving tray or go less spendy with a Chuck Close t-shirt, you're guaranteed to find the perfect gift for any discerning art freak. Have an animal lover in your life? Consider a Cardboard Safari deer head mount or the Droog Designs Birdhouse Birdfeeder. Have a friend whose make-up is always spilling out of her purse? The Walker Identity Zipper Pouch makes a great cosmetics carry-all. And if you're looking for a gift that will impress the heck out of your snobby art friend, the Matthew Barney DVD The Order is just what you've been looking for.
CLICK THE IMAGE FOR THE WALKER SITE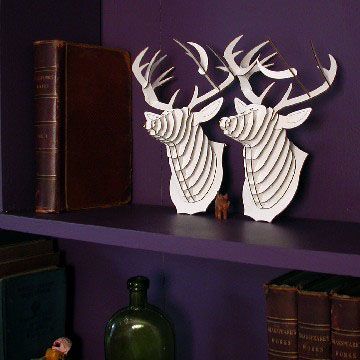 Pink Boxers
Every October, we're bombarded with "pink products." Pink-ribboned compacts. Pink specialty lotions. Pink bath oils. And though the hearts of purchasers are in the right place, it's appalling how little some of the companies behind these "pink products" actually donate to the fight against breast cancer. So it's refreshing and inspiring to see a company like Pink Boxers for Breast Cancer, which donates all of their profits (about 20% of the purchase price) to the American Breast Cancer Foundation. Pink Boxers actually range from pale pink to bright purple, and are available in cuts and sizes for men, women and children. And the next time you're wasting a Saturday on the couch, marathoning Buffy the Vampire Slayer episodes and refusing to put on pants, you can look down at your Pink Boxers and remind yourself that no, you're not just being lazy. You're participating in the fight against cancer. And that's a pretty good feeling.
CLICK THE IMAGE FOR THE PINK BOXERS SITE
Skyrest Pillow
Sometimes the best gifts are the unflashy ones. And this gift is as unflashy as it gets. The Skyrest Pillow doesn't boast beautiful design or a snazzy website. It actually looks pretty lame and the website is sort of embarrassing. But this is the perfect gift for the frequent flyer in your life. No more attempting to nap in an upright position or trying to bunch up a coat into a makeshift pillow. This inflatable pillow sits atop the tray table, allowing weary travelers to comfortably lean forward and drift away into a peaceful slumber. The other passengers will be soooo jealous. And it helps avoid the embarrassment of waking up leaning against a stranger's shoulder mid-flight. That's always a little weird.
CLICK THE IMAGE FOR THE SKYREST SITE
Product Body Figgy Pudding Gift Set
Product Body has done it again. The cult favorite beauty brand behind the wildly successful Crush On You (arguably the best sugar scrub of all time) has just released Crème Fresh, a super-moisturizing body cream in a sweet lemon pie scent. Both the body cream and the sugar scrub (a limited-edition Apple Crisp version) are available in the Figgy Pudding Gift Set, a steal at $29. Also including a graham cracker-scented handmade soap and fizzy bath sea salts in pumpkin mélange, this collection captures the best scents of the holidays.
CLICK THE IMAGE FOR THE PRODUCT BODY SITE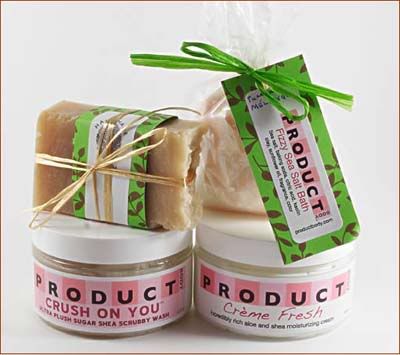 Lush Bath Bombs and Bubble Bars
Are your best friend's vegan values limiting your holiday shopping options? Stress no more. The beauty buffs at Lush are committed to creating products that use fresh organic ingredients, don't test on animals, and minimize impact on the environment. And at extremely reasonable prices, these goodies will minimize the impact on your wallet as well. Try the Marathon Bubble Bar for a minty cinnamon bubble bath. We're not sure if it earned the name "Marathon" because of its long-lasting bubbles or its ability to ease out the tension from tired muscles, but this cult favorite became a Lush best-seller for a reason. At $5.65 a pop, we recommend stocking up. Rumors of this item's (appalling!) discontinuation have been swirling around the internet for months.
Multiple locations in the Twin Cities.
CLICK THE IMAGE FOR THE LUSH SITE
Sephora Ultimate Blockbuster Palette
These are difficult times. And in the current economic climate, spending $30 on blush seems even more ridiculous than usual. Enter Sephora's Ultimate Blockbuster Palette. This treasure trove of beauty products is a $320 value for only $48. With 84 eyeshadow shades (in cream and powder formulas), 5 blushes, 60 lip glosses, eyeliner, lipliner, translucent powder, and brushes, this is the makeup palette of your dreams. Packaged in a chic minimalist black case, this is the perfect gift for the beauty addict in your life.
CLICK THE IMAGE FOR THE SEPHORA SITE
Dogwood Studios
Every year you resolve to take better care of your body, go to the gym regularly, eat healthy. Now's your chance to learn the techniques to keep your mind, body and spirit in perfect alignment. The bodywork specialists at The Dogwood Studios understand that each body is designed with specific performance advantages and limitations. The services are personalized and proactive with exercises that emphasize each individuals needs and train the students to deepen their understanding of their body's potential. Dogwood Studios also offers massage therapy, shiatsu, cupping and more. Visit the website for schedule and pricing information.
l'étoile deal:
Mention l'étoile while booking an appointment with yoga specialists Amy Wortman and receive $5 off your workshop or hourly session.
CLICK THE IMAGE FOR THE DOGWOOD STUDIOS SITE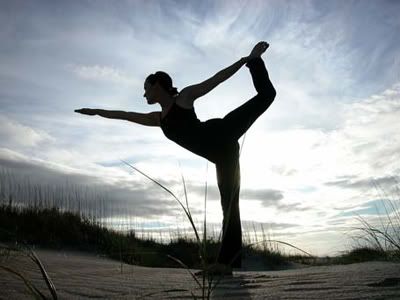 Evolution Salon
The pretty peeps over at Evolution Salon aim to make your holiday season shine a bit brighter, and look a little more lovely. Take advantage of their awesomely amazing gift card special on Spa services this month - $50 magically turns into $100! You're sure to impress your pals with such generosity and well-meaning. Pamper them with facials, hair styling and coloring, waxing and more.
CLICK THE IMAGE FOR THE EVOLUTION SALON SITE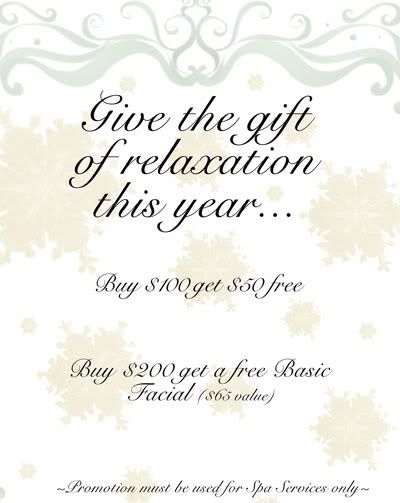 Ecopolitan's Infared Sauna
Extreme weather is synonymous with a Minnesota winter and it only takes a few weeks into it to notice the number it does to the healthy summer glow our skin soaked up in the summer months. Contrary to other types of sauna's, the infrared sauna at raw, vegetarian restaurant Ecopolitan, operates in a dry, low temperature environment helping you to develop a tolerance for heat, increasing circulation and allowing your body to sweat naturally. And sweat you do. Thirty minutes of relaxation in this cedar hot bed and you'll forget all about the below zero tundra that awaits outside. Not to mention other benefits like pore cleansing, cellulite breakdown, calorie burn and a relaxing get away from the daily grime. The infrared sauna even softens scars and promotes an anti-cancer effect. An infrared sauna session is a perfect answer to keeping your skin healthy all year long - and a good excuse to escape the winter chill.
Pricing for packages and individual sessions available on Ecopolitan's website.
CLICK THE IMAGE FOR THE ECOPOLITAN SITE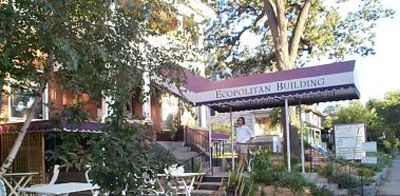 GIVE THE GIFT OF LOCAL MUSIC
l'étoile loves local music, as if you didn't know that already! Check out staffer Robyn Lewis' picks for the top 6 best local albums to gift your besties this year!
Cloud Cult – Feel Good Ghosts
You won't find a greener band than Minnesota's
Cloud Cult
. The band releases its albums on a self-started
non-profit label named Earthology Records, tours in a biodiesel van and releases records printed on recycled materials. Their latest, Feel Good Ghosts, is a genre-mashing set of songs that is at once weird, wonderful, exciting, and strange. Their lyrics often visit the theme of mortality and change, but with an uplifting sense of childlike wonder and optimism, and plenty of gut-punch moments. Get ready to be inspired.
Vampire Hands – Me and You Cherry Red
When it comes down to it,
Vampire Hands
kicks ass, 'nuff said. Their second full-length, Me and You Cherry Red is damn near flawless. Flirting with lo-fi and experimental textures, each track incorporates tribal, driving rhythms as a backdrop for dry vocal harmonies and fuzzed out stoner jams. Pick up the record at Treehouse and we promise, it won't let you down.
Gospel Gossip - Sing Into My Mouth
Gospel Gossip
hit the ground
running early this year with Sing Into My Mouth, a shockingly great debut for a band this young. The entire record juxtaposes yearning, bitterly hopeful, highly catchy jangle-pop songs with deeply introspective psychedelic freak-outs, which have a surprising amount of depth and sonic texture; a dreamy synth escapade filled with whimsical bridges that burst into a dancing climax. This album will keep you on your feet or, at the very least, will keep you smiling.
Dark Dark Dark – The Snow Magic
Dark Dark Dark's
promising debut
is one part cabaret and one part lonely train ride under darkened skies. Beautiful, compelling, and well-executed, Dark x 3 put their own modern spin on organic, antiquated old timey sounds employing plunky banjo wailing accordion, piano, cello and bass to craft a raw, unpolished album of sea chanty-like dirges. Fans of Beirut may find similarities in the genre.
Solid Gold – Bodies of Water
Lying somewhere between Culture Club and MGMT, the 10 songs on
Solid Gold's
long-awaited debut
album are laden with big hooks fleshed out with creative percussion and choppy, synth-heavy beats. Blending elements of indie rock, psychedelic, and electro, this retro-futuristic pop nugget is as catchy as it is soulful.

Doomtree – Doomtree
Here it is, the proper full length from hip-hop heroes
Doomtree
. Their self-titled debut stands out as a
nearly perfect creation of 21 hit-worthy tracks that gives listeners hope for the future of rap. This pack proves the strength of power in numbers, switching up the lyricists and DJs with each track—fueled with the DIY ethics of both hip hop and punk—yet hone a sound all their own. If you haven't already, stop by the Fifth Element to pick up your copy.
MUSIC TO OUR EARS
What would we do over the holidays without this bangin' collection of FREE DJ mixes, courtesy of our DJ friends Millions Billions & Tendercakes, Michael Cina, and DJ Last Word? Not dance, that's what! Click the links below to download the mixes, which will surely make your holiday season a little more jam-tastic!
MILLIONS BILLIONS & TENDERCAKES
: I Think the Cookies are Done
This mix definitely will get you movin'. A collab from ginger-haired l'étoile cohorts,
Tendercakes
, and
beatmaster
Millions Billions
, these tunes will turn your holiday celebration from a civilized soiree into a raging dance party. Head to the Kitty Cat Klub on December 20th for
KISSMAS
, a dance floor burning Christmas kissing party, hosted by Tendercakes, sponsored by your's truly, l'étoile!
Click HERE to download "I Think the Cookies are Done"
MICHAEL CINA
: These Three Mixes
Mike Cina, hands down, has the craziest record collection we've seen. A true
connoisseur of sound, Cina offers up these three unique mixes that will appeal to anyone with ears! On top of knowing his sonic stuff, Mike is also founder of kick ass graphic design firm and online store
YouWorkForThem
, where super affordable art prints, books, t-shirts and more is a must-stop on your holiday shopping itinerary.
SOUL:
Click HERE to download the Lost Love Mix
BOOGIE:
Click HERE to download the Private Nights Mix
FOLK:
Click HERE to download the Black Quince Mix
DJ LAST WORD:
Big Boy Status Mix
Merry Crunk-mas! The hard hitting beats of
DJ Last Word
have arrived to make your season a little more
sexy. Get down low to this Girl Talk-esque mix of bass bangers, mashups and hip hop booty shakers, courtesy of Cryphaholic, DJ Last Word. Be sure to hit up the First Avenue VIP Room every first Friday of the month for
Get Cryphy
, a crunk/hyphy dance night that shakes the foundation, where you can see Last Word spin live, along with cohorts Jimmy 2 Times, Plain Ole Bill, and DJ Fundamentalist.
Click HERE to download the Big Boy Status Mix
RECORD STORE ROUND UP
If you can't find what you're looking for at one of these amazing local shops, we
salute you in your super-uber-underground taste in music. We're lucky enough to live in a kick-ass music town with equally kick-ass record shops to back it up. We refuse to believe that vinyl is dead! Long live the independent record store! Show some love by shopping at one of these local joints, and leave the online record-buying to the poseurs, eh?
Eclipse Records
1922 University Ave W, St Paul
Eclipse Records
is as much of a neighborhood hangout as it is a record store. This place is so cool that shoppers can catch a show or even play pinball or while browsing for audio at this St. Paul destination.

Treehouse
2557 Lyndale Ave S, Minneapolis
Remember the good 'ole days when you could walk down the block to get the latest and greatest record?
Treehouse
tries to recreate that environment with their selection of titles not found anywhere else in the city, and awesome 50 cent vinyl bin.

Fifth Element
2411 Hennepin Ave S, Minneapolis
Established in by independent record label Rhymesayers Entertainment,
Fifth Element
is the finest Hip Hop shop on town, specializing in underground CDs, DVDs, Vinyl, Clothing and Accessories.
Roadrunner
4304 Nicollet Ave, Minneapolis
Roadrunner Records
has everything we love about old-fashioned record stores: a knowledgeable staff, a steady flow of interesting new and used music, and plenty of Vinyl.
Hymie's Vintage Records
3318 E Lake St, Minneapolis
Looking for the new Britney single? Get lost. However, record collectors on the hunt for vintage and obscure vinyl, eight tracks or cassettes are in the right place.
Hymie's
carries a hefty but carefully edited selection of collectibles and rare, hard to find wax.
Vital Vinyl
3 W 15th St, Minneapolis
House! Techno! Breakbeats! IDM! Drum and Bass! Specializing primarily in dance and electronic selections,
Vital
is your one stop shop for the latest and greatest white label releases and a variety of other DJ gear.
Extreme Noise
407 W Lake St, Minneapolis
Carrying the largest collection of punk and hardcore in the upper Midwest,
Extreme Noise
, Minneapolis' legendary record co-op operates with an all-volunteer staff. How's that for punk?

The Electric Fetus
2000 4th Ave S, Minneapolis
Aside from the mind boggling selection of jazz, blues, surf rock, garage rock, soul, local, international, classical and country albums on the shelves at this legendary rock outpost,
the Fetus
carries DVD's, gifts, smoking gear, and tons and tons of incense.
Cheapo
1300 W Lake St, Minneapolis
Every day is like Christmas while browsing the thousands of used discs that arrive daily at
Cheapo
. Even better, Cheapo stores are open late every day of the year, which comes in real handy for late-night music joneses.
PAWS & WHISKERS ROUND UP
We here at l'etoile adore our pets to a point of social questionability. Check out
this round up of local shops to pick up precious gifts for your precious pooch (or kitty, or gerbil, or tarantula, or what-have-you). Your best friend will thank you with lots of cuddles - well, perhaps not in the case of a tarantula.
Bone Adventure Pet Gear & Grooming
312 E Hennepin Ave
726 E Lake St., Wayzata
5045 France Ave S, Edina
A boutique for your dog (and some cat stuff, too), featuring eco-friendly toys, the ultimate in fashion and delicious baked cookies for your furry one.
Don't Make Me Beg
792 Grand Ave, St. Paul
St. Paul's premier grooming spa and chic doggie clothing store.
Urbanimal
2106 Lyndale Ave S, Minneapolis
1752 Grand Ave, St. Paul
Tasty treats, doggie daycare and even delivery-because dogs don't drive!
Canine Coach
5405 42nd Ave S, Minneapolis
The best dog trainers around. They've got a storefront with irresistible toys, a huge play/training area, and plenty of obedience classes that would be great gifts!
Animal Humane Society
845 Meadow Lane North, Golden Valley
1115 Beulah Lane, St Paul
9785 Hudson Rd, Woodbury
Not only can you adopt a pet, but they have a store for all your fuzzy animal needs.
Woody's Pet Food and Deli
3008 W 50th St. Minneapolis
A pet deli with whole foods, a tempting deli menu, and great holistic nutrition advice for the canine in your life.
Lulu & Luigi's
3699 Joppa Avenue, Minneapolis
With a little bakery complete with cakes, grooming space and dog accessories, this is your one-stop she-she dog shop.
Underdog Rescue
Rescuing bully breeds for eight years, Underdog Rescue is run entirely by volunteers. Become a foster parent, adopt an irresistible pit bull mix, or just give them some money. Their site is filled with useful information about bully breeds, and when you adopt or foster a pet from Underdog, you know you're making a difference in the life of a dog that might not be around if it weren't for this awesome rescue.
CLICK KATE'S PUPPY FOR THE UNDERDOG RESCUE SITE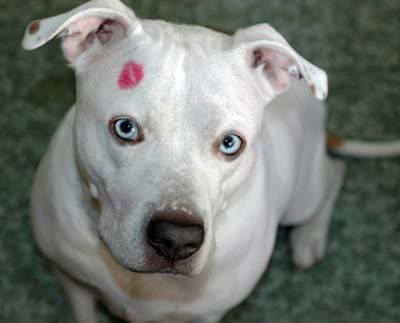 ETSY ROUND UP
We heart handmade. Especially when created by local lovelies! Peep our short list of our hometown Etsy faves and snoop the site yourself to discover a plethora of charming and quirky goods.
Jennifer Davis Art - Minneapolis, MN
The candy-colored dream-scenes born from the mind of Minneapolis artist Jennifer Davis will always be at the top of our list. Whimsical and full of more imagination
than you can shake a fistful of stardust at, a gift of Davis' work will be coveted dearly by all ages. Fresh off Miami Art Basel as well as a solo show in Los Angeles, this artist is smokin' hot - so jump on the Jennifer Davis art collector bandwagon before it's too late!
Click
HERE
for the Jen Davis Etsy Site
Hooked Studios All-Natural Facial Wash – Minneapolis, MN
Minnesota winters can wreak havoc on anyone's complexion. Whatever your skin type,
this is the time of year that everyone's complexion could use a little comfort. Thank goodness for Hooked Studios All-Natural Facial Wash. More of a mask than a cleanser, this organic concoction soothes and brightens skin, without leaving it feeling tight or stripped afterwards. And since it's reasonably priced and made locally by a mother-daughter team, this is a gift that goes easy on your wallet and your conscience.
Click
HERE
for the Hooked Studios Etsy Site
Jennifer Merchant Designs - Minneapolis, MN
We love being fancy on a shoestring budget. And thanks to Jennifer Merchant, that's not a problem! We adore her playful plexiglass creations, layered with colorful
imagery and sparkly gems. The unusual shapes and materials she uses are as unique as they are eye-poppin'. Give the gift of locally designed jewelry ala Jennifer Merchant this holiday season, or simply splurge on yourself; we think you deserve something shiny too!
Click
HERE
for the Jennifer Merchant Etsy Site
Studio Mela – Lake Minnetonka, MN
Help a friend perk up a bland apartment with prints from Studio Mela. Featuring
adorable characters, delicate color schemes, and positive messages such as "Today I will be happier than a bird with a french fry," these prints will definitely put a spring in your step. And during this cold dark time of year, everyone could use a happy little reminder that life, it is oh so good.
Click
HERE
for the Studio Mela Etsy Site
The Wicopy Shop – Twin Cities, MN
Tis the season for a constant stream of radio, television and print ads claiming that diamonds are the way to a woman's heart. But there is plenty of jewelry to give
without maxing out your credit cards. The Wicopy Shop boasts a great array of drop earrings at affordable prices. Featuring glass or Lucite beads topped with vintage copper caps and antiqued brass ear wires, the styles range from classic and feminine to cute and quirky. And at $5 to $25 a pop, you won't have to worry about breaking the bank.
Click
HERE
for the Wicopy Shop Etsy site
A FEATHER IN THE CAP: FASHION ROUNDUP
You notice it whenever you watch old movies. Nothing makes a sartorial statement like a hat. Try sprucing up your winter outfits with vintage looks from Via's
Vintage or the St. Paul Retro Loop. These vintage and second-hand shops features a well-edited selection of mid-century items (and while you're at it, consider some of the St. Paul Retro Loop's amazing housewares for one-of-a-kind gifts). Try close-fitting cloches like those featured on the Spring 2009 runway. Pillbox hats evoke the classic feminine style of icons such as Grace Kelly and Jackie Onassis. Looking for a standout piece for a holiday cocktail party? Take a cue from modern dames like Dita Von Teese with a tiny cocktail hat featuring feathers or netting.
Looking for some local millerny? Anna Lee's cocktail hats and fascinators for
Ruby3
have gained a cult following in the Twin Cities, and with good reason. Who needs a new cocktail dress or an expensive pair of shoes when you're wearing one of these elaborate headpieces? All eyes will be on you in one of Lee's unique creations. Available at the
MNFashion Boutique
through January 10th.
Via's Vintage
2408 Hennepin Avenue South
Minneapolis
Lula
Men's & women's vintage clothing & accessories from 1940 to 1970
1587 Selby Ave. [off Snelling]
St. Paul
Swank
50s–60s–70s fine & funky furniture & fashion, plus all the etcetera that goes with
1910 University Ave. W. [near Fairview]
St. Paul
Up Six Vintage
One-stop shop for 1950s–80s furniture, clothing & accessories, art, LPs, ceramics and more
157 Snelling Ave. N. [off Selby]
St. Paul
Succotash
1950s–70s furniture, housewares, art glass, pottery, clothing, LPs and other mid-century miscellany
781 Raymond Ave. [off University]
St. Paul
Blacklist Vintage
2 E 27th Street
Minneapolis
Rewind
2829 Johnson Street
Northeast Minneapolis
Cliche
2403 Lyndale Avenue South
Uptown Minneapolis
B-Squad
3500 Nicollet Avenue
Minneapolis
Tatters Clothing
2928 Lyndale Avenue South
Uptown Minneapolis
HOMEMADE FOR THE HOLIDAYS
We here at l'etoile are true believers in "it's the thought that counts," and even more so, when that thought includes delicious food: namely, cookies. We have delightful childhood memories of elaborate cookie spreads at family gatherings; colored sugars and frostings, whimsical cut outs, and chocolate kisses nestled into plump, peanut butter drop cookies and dusted with glittering sugar. Show off your baking prowess and "sweetness" by gifting your friends with beautiful cookie platters this year. Cookies are one gift that definitely won't get returned!
Try this easy and addictive l'etoile-tested almond cookie recipe!
l'etoile's Favorite Almond Cookies
Makes 5 dozen small cookies
4 Cups slivered almonds
2 Cups sugar
4 large egg whites
1 teaspoon almond extract (no cheap stuff!)
Grind almonds with sugar in a food processor until fine.
In a separate bowl use the whisk attachment on your electric mixer to beat egg whites until stiff peaks form, add almond extract.
Gently stir egg-white mixture into almond mixture to form a thick paste.
Drop onto lined baking sheets about 1 1/2 inches apart and allow to stand at room temperature for two hours.
Preheat oven to 300 degrees and bake cookies until edges are golden, and cookies are firm (about 20-25 minutes). Enjoy!
Looking for more cookie recipes? The Star Tribune's Taste staffers Lee Scitak Dean and Rick Nelson have put together a blog dedicated to cookie recipe sharing. Lots of tasty ideas via the link below:
CLICK THE IMAGE FOR THE STRIB'S COOKIE EXCHANGE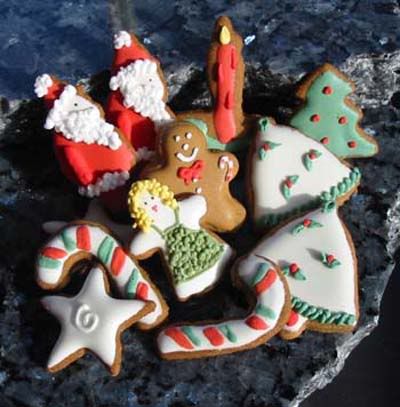 Make Your Own Pillow
You may not have the nimble fingers of a talented local designer like Ra'mon Lawrence or Laura Fulk, but we're sure you're smart enough to sew in a straight line if put to the task. The easiest thing in the world to make? A pillow. It's a square: two flaps of fabric that need only to be stitched together and stuffed with batting. Easy, right? You'll be giving the gift of gorgeous decor and comfort at the same time - with your own personal touch. Also a fun project for kids, or even to spruce up your own place.
1.
Go to the fabric store and select some pretty fabric. Nothing to thick or too silky, unless you're a sewing machine master. Stick to non-stretchy cotton blends, with fun, funky patterns - not only will they hold up well, but they are easy to control on machine.
2.
Measure out two squares at whatever size you deem appropriate (or rectangles, or even odd shapes if you're adventurous! Look around online for ideas.)
3.
Turn the cute sides of the fabric together (you want to sew the pillow inside out of course, so the seam in on the inside. Sew around the perimeter (leave about 1/2 an inch leeway around the edge to be safe - you may want to sew it over twice to reinforce) but stop when you've got a couple inches left to go so you can turn the sleeve right-side out and stuff the pillow.
4.
While you're at the fabric store, pick up enough cotton batting (you can buy it in big bags, ready to use) to fill your pillows. Stuff the batting carefully through the small opening until it's nice and full - the more the better! A nice firm pillow will keep its shape longer!
5.
Sew the small opening shut carefully - either with the machine or by hand. And viola! You've got a pillow!
Bonus:
If you want to jazz up your pillows even more, fun appliques, trim, buttons, embroidery and more can be added as well!
CLICK THE IMAGE FOR A LIST OF LOCAL FABRIC STORES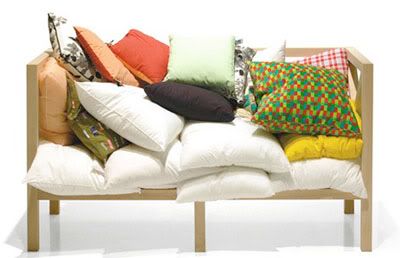 Sentimental Reasons Seasons Greeting Cards
Tis the season for sentimental creativity. And with a few easy steps using a scanner, Microsoft Word and a printer, you're on your way to transforming your favorite vintage family photos into homemade greeting cards. A DIY holiday card is not just a unique and inexpensive way to flaunt your crafting skills, but adds the perfect personal touch to any message. From a black and white photo of your great-grandparents on their wedding day to a regretful childhood hairstyle, you get to decide the eccentric angle your card should take. Never settle for a generic Hallmark card again! For an extra distinctive touch, print on stylish stationary which can be found at a local
Paper Source
store.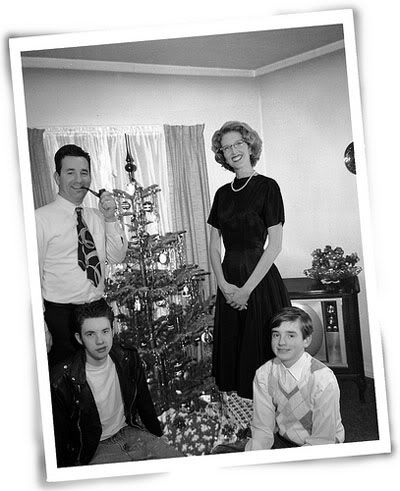 PUPPY LOVE
We love our pups! We love our friend's pups! Use this tried and true homemade dog bone recipe from l'etoile sweetheart, Lacey Pripc Hedke!
Vera's Beefy Bones
¼ cup vegetable oil
¼ pound ground beef
1 cup beef broth
4 cups whole wheat flour
2 cups cooked barley
4 Tablespoons dried oregano
2 Tablespoons Worcestershire sauce
Heat vegetable oil in skillet over medium-high heat. Add ground beef and cook, stirring frequently, until meat is brown, about 3 to 4 minutes.
Place cooked beef, including oil, in blender with beef broth. Puree.
Place flour, cooked barley, beef puree, oregano and Worcestershire sauce in large bowl. Mix thoroughly to combine.
Roll out dough on floured surface to about ¼" thick. Using a cookie cutter, cut into bone shapes. Combine dough scraps and continue to roll out and cut into shapes until all dough has been used.
Place cookies on ungreased foil-lined baking sheets, and bake in a preheated 325 degree oven for 30 to 35 minutes. Turn off oven and let cookies dry in oven for 3 hours or overnight. Makes 5 to 6 dozen cookies.
For fun, put into cellophane bags and give to all your dog friends!
CLICK LACEY'S PUPPY VERA FOR MORE PET RECIPIES
BLOODY MARY, BLOODY MARY
We get really excited about Bloody Marys. Probably one of the more healthy alcoholic bevies out there, and also the tastiest, The Bloody Mary is the boozehound's breakfast of champions. As you probably know by now, l'etoile loves the elaborate - we always go all out if we can. And a full on Bloody Mary bar is one of our specialties. Be the favored child on Christmas morning by hookin' the fam up with a spectacular spread that won't have your mom nagging you for drinking before noon!
1.
The mix. The generic plastic bottle of mix from the liquor store alone is not going to cut it. A good Bloody needs some jazzing. Our friends at Clubhouse Jager were kind enough to share their Bloody Mary recipe with us to ensure a savory sip.
Clubhouse Jager's Bloody Mary
Celery salt on rim of pint glass
2 oz Prairie Vodka
splash of Guinness Beer
splash of pickle juice
dash of Tabasco sauce
Dash of worcestershire sauce
pinch of horseradish
Bloody mary mix of your choice to fill (we like spicy V8)
2.
The skewer is key. This mini-meal on a stick will have your peeps raving. The standard fare includes celery stalks, pickles, lemon/lime wedges, and olives of course, but we suggest going a few steps further. Round it out with some (or all) of the following treats placed artfully on trays for your guests to skewer up: grilled shrimp, hard boiled eggs, cubed cheese and salami, beef sticks, roasted garlic cloves, fancy olives (stuffed with bleu cheese, almonds, garlic, etc), caper berries, pepprocinis, cucumbers, and even raw oyster shooters if you really want to show off. Be sure to have a smattering of different hot sauces, worcestershire sauce, horseradish, salt and pepper available for people to spice up their drinks to taste!
3.
The booze. After all that work, you certainly don't want to ruin the effect by using a low-grade vodka! Our top choice is locally produced, organic Prairie Vodka. Distilled in Benson, MN, drinking Prairie not only supports local, organic farmers, but it also will impress the heck out of your crew with its smooth taste and beautiful bottle. Click the link below to learn more about our new favorite spirit (which also makes a great stand-alone gift), and check out a number of festive drink recipes while you're there!
CLICK THE IMAGE FOR THE PRARIE VODKA SITE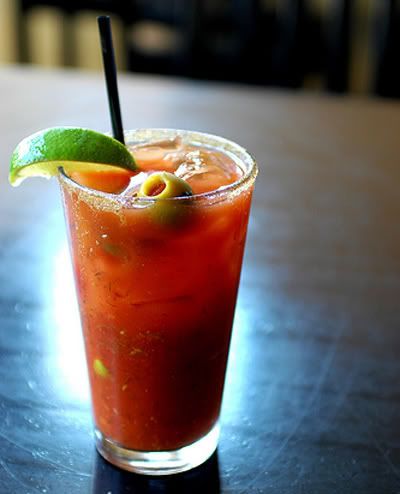 BLUNT WHISKEY
A l'etoile favorite, from our boozy recipe box to yours!
Mix two pounds of brown sugar with 1/2 cup of water in a saucepan on the stove on low heat.
Add a small handful of cinnamon, a small handful of ground cloves, a splash of vanilla, and an (optional) small handful of espresso powder.
While the mixture boils down, drink (or set aside) half a large bottle of Jack Daniels.
Let the mixture cool and pour the other half of the whiskey into the saucepan.
Mix and pour back into the original bottle.
Drink with coffee or straight. Best when still warm.
CLICK FOR DRINK RECIPES FROM JOHNNY MICHAELS
From Secrets of the City Holiday Guide
ALL THE FLAVA, NONE OF THE WORK
Sometimes all that holiday cooking, prepping and primping can stress one out. Take a siesta from menu planning and treat yourself to a pre-holiday feast at a favorite restaurant or cheat a little and let them do your holiday cooking for you - no one will be the wiser!

Lucia's Take-Away Bakery
The tender, buttery, and mouthwatering croissants served at Uptown's Lucia's draw up fantasies of wearing stylish berets while being read love poems by a swarthy Parisian in the shadow of the Eiffel Tower. While the next best thing is a sun-drenched summer Sunday morning on patio of this charming little nook, the wild winter is now in full swing, so picking some up to go isn't a bad option either. Lucia's Take-Away also offers scones, muffins, crepes, cakes and other assorted pastries, as well as perfect homemade preserves to go along with them. A delightful addition to Christmas morning if you ask
CLICK THE IMAGE FOR THE LUCIA'S SITE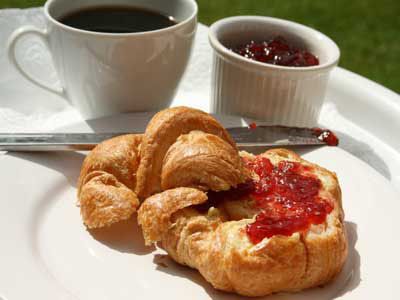 Intelligent Nutrients Organic Deli
We can imagine you're frazzled after all the holiday shopping excursions, parties and family interference. Give yourself a boost with a visit to Intelligent Nutrients in Northeast Minneapolis. Tucked away in a generally industrial stretch of road on East Hennepin, IN creates a zen mood that will immediately chill you out. Have a snack in their organic deli, where healthy soups, sandwiches, desserts and beverages await (the hot chocolate is to die for) and even opt for aromatherapy oil boosts to be added to your drink for extra healing power. Top it off with some personal pampering products from owner (and Aveda founder) Horst's collection of organic beauty and hair products, also available at Intelligent Nutrients! Gift certificates available.
CLICK THE IMAGE FOR THE IN SITE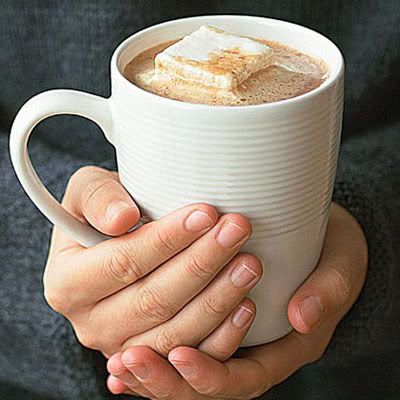 The Red Stag Supper Club
We can think of no better place to visit on a blustery winter's day then the Red Stag. The warm and inviting ambiance gently suggests north woods lodge, while maintaining an easy-going cosmopolitan, upscale feel at the same time. The menu boasts hearty, organic comfort food that both critics and lumberjacks alike would die for; and the service is as pleasant and cozy as the atmosphere. An evening at The Stag is the perfect relaxing pre-cursor to your impending holiday melee. So stop in for dinner, or on any Wednesday, Thursday, or Sunday night after 10pm for great live music, tasty food, and amazing drink specials.
CLICK THE IMAGE FOR THE RED STAG SITE
Photo by Kate Iverson
NEED MORE INSPIRATION?
Check out Secrets of the City's Guide to Holiday Harmony 2008 for more fantastic gift ideas, creative concepts, entertaining tips, and much, much more!
Click
HERE
for the Secrets of the City Holiday Guide!