ART YOUR HEART OUT
As the season gets chillier, the art index seems to be heating up! Eager to cram in as much creative co-mingling as possible before the snow falls, local arty-types are banding together all over the city this weekend. We recommend hitting up multiple stops for ultimate visual stimulation! The Seward Art Festival, Art Attack at the Northrup King Building, The Shoebox Gallery, SooVAC, and Altered Esthetics - just to name a few - plan to fill your weekend with enough colorful eye candy to get you through the change of seasons, and then some. Be sure to stop into Clubhouse Jager on Saturday night to party with l'étoile and YouWorkForThem, as the famous design crew celebrates their 6th Anniversary!
Bonus:
Be sure to check our listings for The Clapperclaw Music Festival and The Red Stag Supper Club this week, and enter to win awesome
FREE stuff
!

p.s. - We are overjoyed about the election of our new President!
xo-l'étoile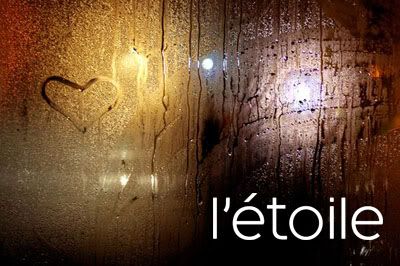 THURSDAY NOVEMBER 6TH
Reel Jazz Film Series Double Header
@ Bryant Lake Bowl
810 W Lake St.
Minneapolis
6pm doors, 6:30pm music, 7pm films / $10
Big Ben Webster and Mr. Ra were crazy cool cats. Saxophonist Webster was filmed in Amsterdam, while band leader Sun Ra reports from outer space...er, France. Ra was a cosmic messenger, philosopher and giant personality. Bryant Lake Bowl's theatre makes a great backdrop for feeling hip, while seeing two films that are very rarely screened.
CLICK THE IMAGE FOR THE JAZZ 88 SITE
THURSDAY NOVEMBER 6TH
Typeface
@ Walker Art Center Cinema
1750 Hennepin Ave
Minneapolis
7pm & 9pm / $5-10
Who knew our cheesy neighbor, Wisconsin, was a haven for old-fashioned wood type? Wood type's heyday is waning, but this new film pays homage to a lasting aesthetic.
Typeface
documents the Hamilton Wood Type Museum in Two Rivers, which runs letterpress workshops from their huge type collection. Tonight's showing includes a discussion with a St. Paul-based letterpress guru, the technical director of the Hamilton Museum and the film's director.
CLICK THE IMAGE FOR THE WALKER SITE
THURSDAY NOVEMBER 6TH
Deeper Shades of Green
@ MCAD
2501 Stevens Ave.
Minneapolis
7pm / free
Green is the new black.
This piece
from the PBS series "e2" looks at designers' takes on sustainability. Brad Pitt narrates, so there's an element of sexiness to these architects. Since MCAD offers a Sustainable Design Online Certificate Program, what better place to delve into environmental design from all angles?
FRIDAY ART PICK: TWENTY ONE FLORALS
Yuri Arajs always has something new up his sleeve. This time it's flowers - those extinct-for-the-winter plants. Remember those? Feel like you're visiting an abstract conservatory at any given time with these Sumi ink works, accessible during even the darkest hours in this online-only exhibit.
CLICK THE IMAGE FOR THE TWENTY ONE FLORALS SITE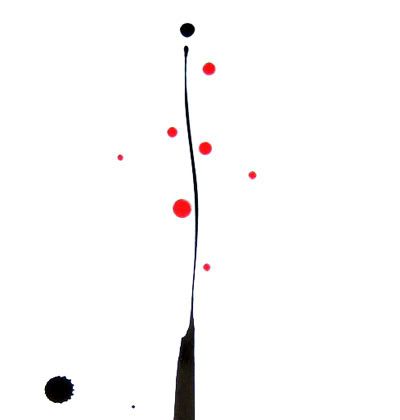 FRIDAY NOVEMBER 7TH (THROUGH SUNDAY)
Art Attack
@ Northrup King Building
1500 Jackson St. NE
Minneapolis
Fri 5pm-10pm, Sat Noon-8pm, Sun Noon-5pm / free
Not to alarm you, but prepare for a stampede on the
Northrup King
annual open studio gallery crawl this weekend. Hundreds of artists sell all types of artwork, interact with visitors and show off their studios. Bossa Nova and Samba waft through the halls, while letterpresses print, tapestries are woven, and paintings are completed before your very eyes. Don't miss the original tintype photography at Trompefaux Art, and Design—this is the closest you'll get to looking like you stepped out of the 19th century. Through November 9th.
CLICK FOR THIS ART EVENT AND MORE AT MPLSART.COM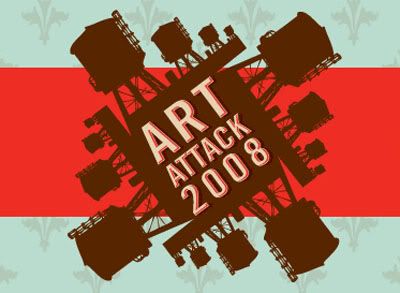 FRIDAY NOVEMBER 7TH
Toys on Roids and ArtWise
@
Soo Vac/Toomer Gallery
2640 Lyndale Ave. S
Minneapolis
6-9pm / Free
A crisis is gripping the instant-film-lovers community. Polaroid film is verging on extinction. Sean Tubridy brings awareness to this crucial issue by showing over 60 Polaroids of toy narratives in the Toomer Gallery, while encouraging gallery-goers to bring their Polaroids to snap. The main gallery hosts artists working with homeless youth. Through December 24th and 14th, respectively.
CLICK FOR THIS ART EVENT AND MORE AT MPLSART.COM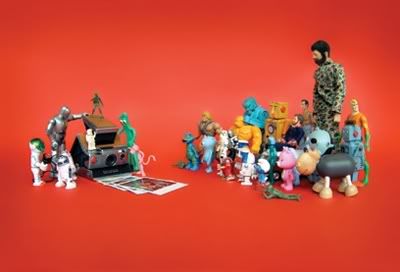 FRIDAY NOVEMBER 7TH
Ephemeral Landscape
@
Rosalux Gallery
1011 Washington Ave S
Minneapolis
7pm-11pm / Free
A few of us here at l'étoile head up the Nick Howard Fan Club. His black ink drawings of military toothheads (just look, you'll see) are a major contribution to the city's art scene. If Edward Gorey took an acid trip, he'd really dig these drawings. Let that creepy Halloweenie feeling linger. Alongside, Robert Roscoe shows Aaron Siskind-like color urban mishmash photographs, and in the Pocket Gallery, Josh Ryther's Building Something Out of Nothing brings the geometric form off the wall. Through November 23rd.
CLICK FOR THIS ART EVENT AND MORE AT MPLSART.COM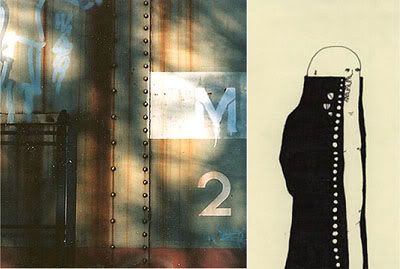 FRIDAY NOVEMBER 7TH
Flaming Cabaret
@ Patrick's Cabaret
3010 Minnehaha Ave S
Minneapolis
8pm-10:30pm / $10
Since the Flaming Film Festival might be on permanent hiatus, Lisa Ganser has curated the Flaming Cabaret to make us feel a little better. The show promises drag kings, a burlesque troupe, and short films - including one by Ganser herself. Performers come out of the woodwork to take cabaret in a new direction! Through November 8th.
CLICK THE IMAGE FOR THE PATRICK'S SITE
FRIDAY NOVEMBER 7TH
Solid Gold CD Release Party
@ Varsity Theater
1308 4th St SE
Minneapolis
11pm / 21+ / $10
It's impossible to overemphasize our excitement here at l'étoile that our friends Solid Gold are finally dropping their long-time coming full-length debut,
Bodies of Water
, tonight at the Varsity Theater. Lying somewhere between Culture Club and MGMT, these 10 songs are laden with big hooks fleshed out with creative percussion and choppy, synth-heavy beats. Blending elements of indie rock, psychedelic, and electro, this retro-futuristic pop nugget is as catchy as it is soulful. After 8 years of playing music together as a band, Solid Gold are finally stepping into the spotlight, definitely a good reason for you to come out and celebrate with them! With Mystery Palace and Real Jaguar.
CLICK THE IMAGE FOR THE SOLID GOLD SITE
FRIDAY NOVEMBER 7TH
Nyteowl
@ Club Jager
2600 Washington
Minneapolis
10pm / 21+ / Free
Head down to Club Jager for a night of live electronic music flavored with mystery shots made by our favorite bartenders in town! Jeremiah Conlon has been quietly ramping up his sonic repertoire, dropping hot, hot remixes and electro tracks, collaborating with numerous artists locally and internationally. His live band, which includes Too Much Love's Soviet Panda on guitar and Color of Brightness' T.I.M. on bass will bring dark and intense beats to your ears this evening. Electronic wizards Bankie Phones and Demi Etolie kick things off the right way.
CLICK THE IMAGE FOR THE NYTEOWL SITE
FRIDAY NOVEMBER 7TH
Get Cryphy
@ First Ave VIP Room
701 1st Ave N.
Minneapolis
10pm / 18+/ $3
Killing it in the club every 1st Friday are the nasty boys from Get Cryphy, MPLS' dance night for head-throbbing electro, ghetto tech and lost 80's R&B jams. Tonight, regular cryphy bangers Plain Ole Bill and Jimmy 2 Times, are joined in the VIP room by special guests Moongoons and DJ Winship pounding out the tunes that'll have you testifying your crunk devotion. Get Cryphy always provides the most bang for your buck so arrive early and stay late!
CLICK THE IMAGE FOR THE GET CRYPHY SITE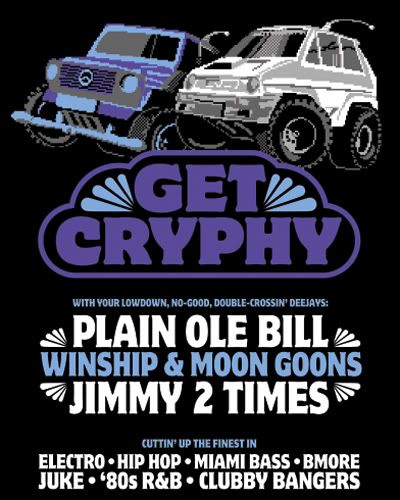 FRIDAY NOVEMBER 7TH
Argentine Drag Queens
@
Icebox Gallery
1500 Jackson St. NE Suite #443
Minneapolis
8pm-Midnight/ Free
Many people strive for authenticity and steer clear from being seen as just a persona. The drag queen, however, is in the unique position of using a persona as the epitome of their artistic expression. Tonight, the Icebox Gallery dives deeper into the art of this fiction as they present
Argentine Drag Queens
an opening reception for the work of Argentine photographer Eduardo Blidner. Blidner's series of elegantly compiled photographs are "as revealing as they are sensitive" and invite the observer to view this underground culture with neither empathy nor sympathy but rather with awe for it's duplicity. The exhibit runs through February 7th. Check the Icebox Gallery's website for gallery hours.
CLICK FOR THIS ART EVENT AND MORE AT MPLSART.COM
FRIDAY NOVEMBER 7TH
Level_13: The Secret Level
@
Altered Esthetics
1224 Quincy St. NE
Minneapolis
7pm / Free
No doubt you remember your first video game and console. Atari, Nintendo, Sega were magical little boxes that created a world of endless digital entertainment and infectiously composed theme music. The third installment of
Level_13
is a tribute to our generation, one heavily influenced by gaming. Using classic video games as their inspiration, local and international artists have created an exhibit featuring music, visual art and installation designs. Live sets by Caly McMorrow, Jobot and Mike the 2600 King and the release of the
Level_13
CD are all part of tonight's opening reception. Take a trip down memory lane playing your favorite old school games, enjoying refreshments and dancing to video game inspired music.
CLICK FOR THIS ART EVENT AND MORE AT MPLSART.COM
COOL LINK: SPACE COLLECTIVE
Have you ever experienced the black hole? You know, the one where all creative thoughts vanish and you're left with a scary gaping blank? If you're the creative type, it can be especially frustrating to lose your vision right in the middle of a project and the same old resources can leave you hungry for something truly new. Space Collective is a site developed to visually stimulate your creativity using a conceptual approach. Part online art gallery, part visual utopia, SC is assembled with pensive, unique, and at times surreal, graphics and photography - all linkable and at your disposal. SC covers art, design, and conceptual ideas with stunning imagery and without too much exposition. The result is a visual feast sure to change the way you see the world (for a few minutes at least) and give you an instant fresh perspective. Whether you're on the hunt for an eccentric wallpaper, background for an art piece or looking for artistic inspiration, Space Collective is your new go-to link for an instant idea.
CLICK THE IMAGE FOR THE SPACE COLLECTIVE SITE
SATURDAY NOVEMBER 8TH
Seward Arts Festival
@ Seward Neighborhood
331 13th Ave NE
Minneapoils
11:30am-10pm / Free
This weekend, Minneapolis' beloved Seward neighborhood shows off its creative flair, with the 9th annual
Seward Arts Festival
. Artists will open their homes, studios, businesses, and galleries to anyone who wants to drop by and check out their work. Head down to favorite neighborhood dive the Hexagon bar afterwards for live music and cheap drinks.
CLICK FOR THIS ART EVENT AND MORE AT MPLSART.COM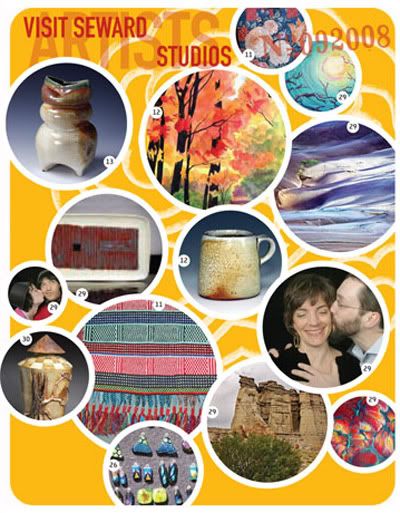 SATURDAY NOVEMBER 8TH
Macaframa Premier
@ Oak Street Cinema
309 Oak St. SE
Minneapolis
1pm / $1
In San Francisco, a diverse group of track bikers have taken to the streets, tricking all the way.
Macaframa
is an in-depth look into the lives of this street team. Shot in HD by Colin Arlen and Colby Elrick from Macaframa Productions,
Macaframa
is a full-length film featuring real riders doing sick tricks you have to see to believe. This afternoon, the Oak Street Cinema presents a special $1 screening of
Macaframa
to inspire MPLS riders to turn the streets into their personal playground.
Preview the raw track-core talent San Francisco's street crew in trailer for

Macaframa

:
SATURDAY NOVEMBER 8TH
Cathy Wurzer
@ Magers and Quinn
3038 Hennepin Ave S
Minneapolis
2pm / Free
Whenever we hang out with Bob Dylan, he talks about Highway 61
constantly. That's how cool it is. Minnesota Public Radio's Cathy Wurzer explored the 440 miles of historic buildings and abandonment that is Highway 61. Her book Tales of the Road is a companion to the public TV documentary of the same name, exploring this epic thoroughfare. She'll talk of her adventures today at Magers and Quinn.
CLICK THE IMAGE FOR THE MAGERS AND QUINN SITE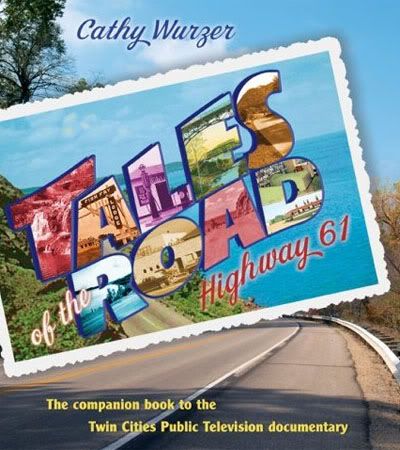 SATURDAY NOVEMBER 8TH
Clapperclaw Music and Art Festival
@ Sound Gallery
414 3rd Ave N
Minneapolis
4pm-2am / 21+ / $5 advance, $12 day of show
The second annual Clapperclaw music and art festival will take place at well-known party spot The Sound Gallery, and will feature an ambitious showcase of emerging local and national talent. Incorporating film, art, fashion, and an incredible line up of music, this party has got it all. Bands include Cecil Otter of Doomtree, Big Quarters, Hailing from Brooklyn, the XYZ Affair, Peter Adams from Cincinnatti, Speed's the Name, Man is Doomed, and Lookbook. Happy hour art opening and bazaar starts at 4 pm, Fashion show at 7:30pm, Music starts at 8pm and goes until 2am.
l'étoile is giving away 5 pairs of tickets to 5 lucky readers! Email

kate@letoilemagazine.com

with "CLAPPERCLAW" in the subject line to be entered to win. Deadline Noon, Saturday November 8th. Winners will be notified via email shortly after noon, and put on the guestlist!
CLICK THE IMAGE FOR THE CLAPPERCLAW SITE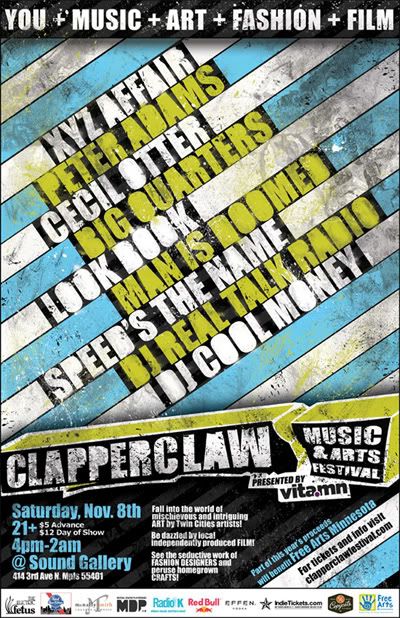 SATURDAY NOVEMBER 8TH
Camphor Group's Nite Lite
@
Shoebox Gallery
Window to the right of 2948 Chicago Ave S
Minneapolis
5pm-7pm / Free
The days are suddenly getting shorter, and darkness is creeping in. Not coincidentally, festivals involving light start popping up. At long last, a group has harnessed the artistic power of the Lite Brite. Get your fill of non-denominational, pan-cultural light celebration during this sidewalk opening. If you can't make it to the opening, you can always visit any given time, considering the Shoebox is a window gallery! Through January 3rd.
CLICK FOR THIS ART EVENT AND MORE AT MPLSART.COM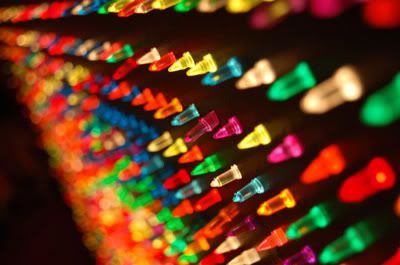 SATURDAY NOVEMBER 8TH
MarsCon Masquerade Ball
@ Holiday Inn Select
3 Appletree Square
Bloomington
6pm-Midnight / $10
It's perfect timing. You've already got a costume worked out and
you're in post-election/Halloween party mode. You might have to alter your outfit to make it wild-dance floor friendly, because there's a major costumed booty-shakin' party planned. A costume contest and horror films round out this science-fiction/fantasy inspired gathering of the coolest nerds in Minnesota. While you're there, stock up on info on the official 2009 MarsCon Science Fiction Convention, occurring this Spring!
CLICK THE IMAGE FOR THE MARSCON SITE
SATURDAY NOVEMBER 8TH
Belle Reve Opening
@ Belle Reve Boutique
320 E. Hennepin Ave
Minneapolis
6-11pm / Free
Is anything more exciting than the emergence of a new boutique? We didn't think so. Belle Reve clothing boutique invites you to a grand opening celebration co-sponsored by nearby neighbor, Surdyk's Liquor. Carrying trend-forward lines like Gwen Stefani's L.A.M.B, Elizabeth Cole, the fantasy styles of Tarina Tarantino and Project Runway designer Victorya Hong's Na-be, Belle Reve is sure to fit right in with the ever-expanding Twin Cities fashion scene (hopefully by eventually carrying some local designer duds). Enjoy complimentary French Creole appetizers, purple voodoo martinis, and the Southern Jazz stylings of pianist Torrey Hall as you browse through designer pieces. And be sure to bring your pocketbook because 10% of all sales tonight go to the Big Brothers & Big Sisters mentoring foundation. Get down there and shop 'til you drop, ladies!
CLICK THE IMAGE FOR THE BELLE REVE SITE
SATURDAY NOVEMBER 8TH
YWFT 6 Six Year Anniversary Party
@ Clubhouse Jager
923 Washington Avenue N.
Minneapolis
9pm-2am / 21+ / Free
Join world-renowned graphic design group YouWorkForThem as they celebrate their sixth anniversary and the recent launch of their website re-design at Clubhouse Jager! Chill out with YWFT founder Mike Cina and talented contributors Travis Stearns and Ben Hribar as they play impeccable sets of the finest music ever created. Also featuring projections of YWFT motion work, giveaways of art prints, DVDs, T-Shirts, and more - not to mention AWESOME drink specials!
Sponsored by YouWorkForThem, l'etoile, Clubhouse Jager, and Opulent Vodka!
Click
HERE
to read a recent article/interview with YWFT.
CLICK THE IMAGE FOR THE YOUWORKFORTHEM SITE
SATURDAY NOVEMBER 8TH
Projekt Soundsystem
@ 1st Ave VIP Room
701 1st Avenue N.
Enter through side door on 1st
Downtown Minneapolis
10pm / 18+ / $5
This Saturday, Two of the Midwest's leading Techno nights come together when Milwaukee and Minneapolis collide! Join Particle People for BLACK in the VIP as they welcome Wisco beatheads Projekt Soundsystem, a collective of promoters and DJs that know how to rock the dance floor the right way. 2-4-1 cocktails until midnight!
BONUS:
Free crossover to Too Much Love with paid admission!
CLICK THE IMAGE FOR THE BLACK MYSPACE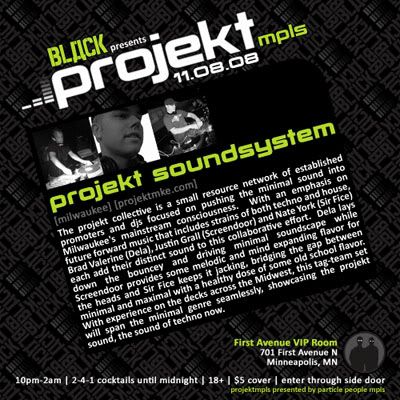 SUNDAY MUSIC PICK: FLYING LOTUS
For those who are familiar with Flying Lotus' specific style of hip-hop and electronica, the experimental wizard crafts something that sounds like the meeting point between Aphex Twin and Madlib – hazy and ambient sound with percussion sequenced slightly off time, creating a messier, more organic atmosphere. Forward-thinking beat maker FlyLo has created source material for the likes of Alice Coltrane and Adult Swim, and is quickly bubbling to the top of the heap of LA hip-hop producers. His love for the LA scene has even inspired him to name his latest album after the city of angels.
CLICK THE IMAGE FOR THE FLYING LOTUS MYSPACE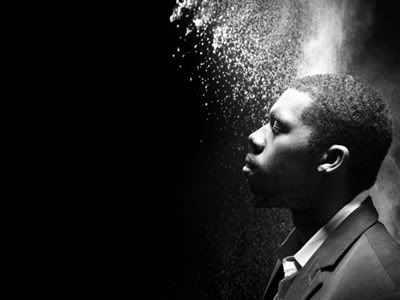 SUNDAY NOVEMBER 2ND
Artist Industry Night
@ Red Stag Supper Club
509 1st Avenue NE
Northeast Minneapolis
9pm / 21+ / Free
We've found our official Sunday night kick-it spot! This chilled-out happy hour is the way to go if you're looking to wind down the hectic weekend in style. Get your network on with Northeast artists while enjoying the sweet sounds of Nikki Matteson, Rich Rue and friends and sippin' ridiculously cheap 2-4-1 specials on select wines, taps, and rail drinks.

ENTER TO WIN A $25 GIFT CARD:
l'étoile and the Red Stag are giving away multiple $25 Gift Cards for Late Night Happy Hour at the Stag! E-mail
kate@letoilemagazine.com
with "RED STAG" in the subject line, along with your name and address to be entered to win! Restrictions: Bar tabs are only good after
10pm on Wednesdays or Thursdays
through the end of November! Gift cards will be mailed to winners.
LAST WEEK'S WINNERS:
Chris C.
Sean S.
Amber S.
Jay P.
CLICK THE IMAGE FOR THE RED STAG SITE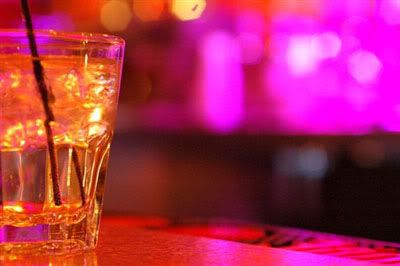 A TINY MACHINE MONDAY: LIFE IN MONOCHROME
Another post from our fave sci-fi/beauty blogger A Tiny Machine. Click
HERE
to check out more posts.
Susie Bubble's
post
about Fred Butler reminded me of
this piece
from New York Magazine last winter. Sticking to one color palette isn't really something I can wrap my brain around, but the commitment that it requires and the results that it delivers are pretty impressive.
CLICK THE IMAGE FOR THE TINY MACHINE BLOG
TUESDAY NOVEMBER 4TH
Silver + Gold
@ Clubhouse Jager
923 Washington Ave.
North Loop
Every Tuesday / 21+ / 10pm / Free
Join DJ Jonathan Ackerman and l'étoile magazine for an evening of sly winks and sideways glances every Tuesday at Clubhouse Jager. Create some mystery, sip 2-4-1 cocktails with pretty people, and dance the night away to electro, pop, and so much more.
BONUS:
Flirt up a storm then visit letoilemagazine.com on Wednesdays for "missed connections" from the night before!
Sponsored by l'étoile magazine & Alphasuede
CLICK THE IMAGE FOR L'ETOILE TEXT CONNECTIONS
What's What Editor: Kate Iverson
Contributing Writers: Lacey Prpic Hedtke, Beth Hammarlund, Robyn Lewis, Juleana Enright, Kate Iverson
CONTENT © L'ETOILE MAGAZINE 2008